When your face is not beat and your body isn't perfect, what do you have left?
What are you saying?
Who is listening?
I remember when I was 12 and I got a make up item for my birthday. I was the happiest child alive at that point. I think it was an eye shadow palette, but I just remember being ecstatic. I had a big party for my 12th birthday and the day after I was going through my presents. I was just about to open the make up and my mum flips the script and tells me I'm not having it. I thought she was speaking another language. In fact, she actually got the palette and threw it in the bin. It wasn't the bin in the house, but the bin outside the house. At that moment I actually thought she was on power trip. I laugh now at the response of a Nigerian mother who didn't want her baby to grow up too fast. Fast forward, I'm 26 and I can wear make up when I want but my concern is somewhere else now.
Everyday as women, we see beautiful faces, and perfect bodies – welcome to the selfie generation. We are in a time where the channels to be seen are numerous.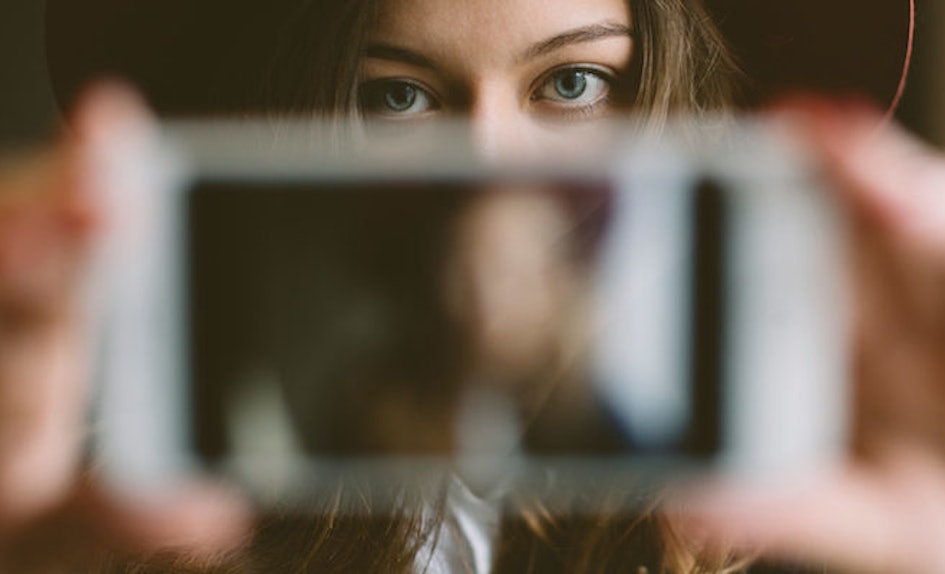 We have access to facilities, resources and services to basically look how we like, but you have something more precious that you can't afford to lose today, especially as a woman of faith. It's worth more than a make up a palette.
My mentor said something and it never left me. He simply said "Your life is message. Your life is an example or a lesson." Whether we like it or not our lives are messages and they speak to someone. I've heard celebrities say things like ,"I'm not a role model", but to be honest I believe none of us have a choice in whether we are role models or not. Scopes and platforms of influence vary but someone is looking at you and me.
We all have a responsibility.
We are all giving someone an excuse or a reason.
I believe the thing that will separate you in this time and keep you relevant is this: your voice. Your voice is worth more than your appearance. By voice I don't just mean audible sound. Your voice is how you impact. Your voice is what you're known for. Your voice is what your life is saying as message. We have to ask ourselves as women what do we want to be known for and then does our life currently fit that?
Matthew 5:16 says "….let your life shine before others, that they may see your good deeds and glorify your Father in heaven."
Your voice is also how Jesus is glorified through your life. I believe that there are at least 3 things you need to think about in regards to your voice:
1. Your voice is the problem you strive to solve
People remember those who helped them solve a problem. People remember those who make things easier and better for them. There are people who do nothing, people who complain about others doing nothing and then those who decide to do something – the problem solvers. Wherever Jesus went he solved a problem and attended to a need. He wasn't the type to just 'fill pews' as some people are described as today. Even when he stopped to rest he didn't let an opportunity pass him by. We can ask the Samaritan woman at the well (please refer to John 4:1-42). Where do you fit in? You may not have the answer to world starvation right now but look closer to home.
What problem are you solving?
What solutions do you bring problems within your family, your workplace/career, your business, your local community?
2. Your voice is what you give 
Acts 9:36-43 speaks of woman who contributed. Her name was Dorcas and she looked after the women that some would have forgotten about, the widows. When she became ill and died, those widows appealed to Peter the Apostle because Dorcas was a woman who gave and who was needed. Who are you giving to? We can give when an opportunity arises, but it is another thing when intentionally you look for areas to be a blessing. Giving is not just about finances, but it can be about giving your time, expertise, your space, your resources and anything else of value. Out of what you have what are you giving intentionally? Think about a person, an organisation or cause in need of help. Could you make a commitment to contribute?
Proverbs 11:24-25 says "One person gives freely, yet gains even more; another withholds unduly, but comes to poverty. A generous person will prosper; whoever refreshes others will be refreshed."
3. Your voice is who you empower
When I hear the word empower, weirdly I picture a warrior who is old and who has fought many battles. I see him giving his well used weapons and tools to someone else for their first battles. Who are you giving your tools to? I totally believe that one of the reasons why you have rough times in life is because you can make it is easier for someone who is behind you. Who are you giving your knowledge to? Who are you showing the way? Write down 2 people you could be pouring into. My mentor says "the greatest investment to make in a life is in a life."
The Bible reads "The memory of the righteous is blessed, but the name of the wicked will rot" (Proverbs 10:7 NKJ). Those who empower will never be forgotten.
I hope you don't think I'm a joy-kill or I don't care about my appearance. I certainly do care! (I love faux fur jackets actually lool.) Should we look good? Yes. Do I feel myself sometimes? Yes. However, don't trade that in for your voice. The cost is too high.

Thanks so much for reading – be sure to leave a comment and share  with other sisters.