Slowly but surely, we are approaching 2019! I don't know about you all, but the first half of the year for me was filled with some amazing days of fruitfulness, getting loads done, and other days of erm, not being so fruitful…
Being on maternity leave at the moment I've found that I have a lot more time, but it feels like I'm constantly busy. Now if you've been following Cocoon Blogs for a while now, you will know that busyness does not necessarily equate to fruitfulness. I realised this, and have spent the past few months evaluating my headspace and activities to ensure that I remain fruitful, and not just busy. So how did I do that?
Below are some of the questions I've asked myself that are helping me live a life of fruitfulness.
Am I spending Quality Time with God?
Quite often when we go through a busy stint most of us are tempted to skip quiet time (or maybe shorten it just a little) and get straight into our to do lists and tasks for the day. I've been guilty of this! Toying with the idea that if I hit my to do list as soon as the day begins I will be more fruitful. The idea that if I can start ticking tasks off before I've left bed makes me super woman…it's a lie! The best way you can start your day is simply by meeting with God first. John 15:5 tells us clearly that fruitfulness starts by being intimately connected to Christ. Scripture regularly speaks of Jesus going away to pray before dawn [before everyone else was awake, before people began to make demands on his time, before he began his tasks for the day].
"I am the vine, you are the branches. He who abides in Me, and I in him, bears much fruit; for without Me you can do nothing. John 15:5
Being a new Mum has meant that I've had to tweak my morning quiet time routine significantly because my princess usually wakes up before I get a chance to have quiet time. So during those first few moments of her waking up [around 4am, 5am, or 6am plus the other night wakings lol!] I play some worship music, meditate on the verse of the day, pray out loud (with Moriah) and commit the day to God. Later on in the morning once she's gone back to sleep I will go back and spend some more time in prayer and studying. In the days where I've skipped quiet time or not connected with God nothing fruitful ever really comes from it, apart from me ending up flustered with a void in my heart that only God can fill. Filling yourself up on time in God's presence is absolutely key when it comes to living in a way that is pleasing to God. Sounds slightly contradictory right? But I can confidently say that if you are full of some thing good, you generally won't have room for anything that isn't good. Staying connected to God is essential to fruitful living, whether you're a student, employee, an entrepreneur, a mum, whatever you are; stay connected to the true vine and in him you will be fruitful.
Is this disturbing my peace? 
I'm sure we've all experienced a time in our lives where we have been worried, anxious or frustrated about a particular situation.
When this has occurred in my own life I've often allowed myself to get so fixated on the issue that I neglect other more important things. When my peace is disturbed my productivity becomes limited, and my fruitfulness is hindered. In this season if there is anything that disturbs my peace I speak to my Heavenly Father, hand it over to him and then look for practical things that are within my power to appropriately respond to these sometimes discouraging situations. If it is beyond me, I leave it in my prayer closet and trust that as I cast my cares onto God he cares enough about me to work it out for my good. Are there things disturbing your peace that you need to deal with? Do so ASAP and get your peace back! Peace is the presence of God in our hearts in any situation. When we acknowledge and depend on His presence fruitfulness is a natural by product.
Does this push me towards my goals and ultimately my purpose?
The definition of success based on scriptural principles is fulfilling the assignment that the Lord sent us to earth to carryout [purpose].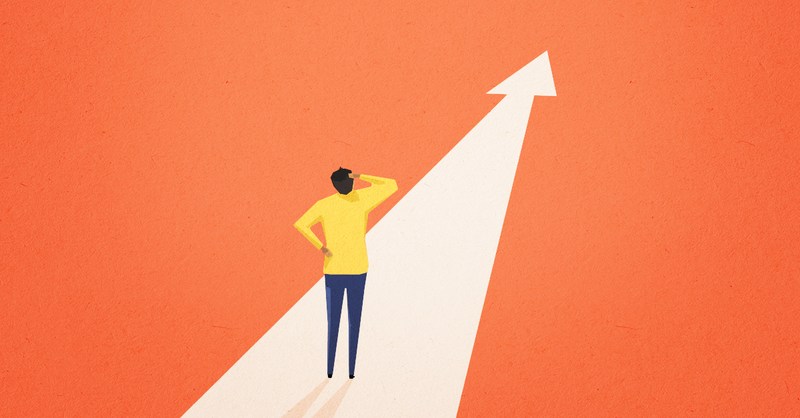 During my maternity leave I have had a number of opportunities – courses, people to meet, projects to engage in etc many of which I've turned down. Some of these opportunities have been sooo good, but when I look at where I am going they don't fit in. They would be fun for the season and look good on paper, but they were not in line with destiny, so the time commitment and effort it would require of me would not be justified. Instead I've used this season to connect with people going in the same direction as me, I have skilled myself in areas that will assist me in my journey. This is not always enjoyable, but it has been very necessary in developing discipline, and consistency in me as well as other practical skills.
In order to be fruitful it is important for us to be so in tune with God that we know what things he would have us focus on in the season that we are in. When we know where we are going in life and what we have been called to, we will begin to edit our day to day activities to prioritise walking in purpose. Fruitfulness is found, not just by going with the flow, or doing whatever pops up, but in intentional daily living.
Be encouraged you are already more fruitful that you probably would have imagined. Make a daily commitment to connect with God more deeply than ever before and watch how you blossom.